Success Stories
We've been using this powerful technology in our own businesses for 13 years. Our algorithm has also been used with many large companies through consulting contracts.

Would you like to be our next case study? Your business will benefit and you'll get an amazing introductory deal on Visiopt™. Click here to apply:
Apply Now
"Visiopt™ Is A Game Changer Like The iPhone Was"…
"Every now and then something comes out that is a game changer and somebody figures something out that completely changes an industry. Like when the iPhone came out. I believe people will look back and say if you're not working with Visiopt™ then everybody who is, is leaving you in the dust."

Matt Harmon - Think Basis
Case Study Highlights: What you'll learn in the short video:
Discover how we accomplished a 151% increase in conversions in only one week. You'll learn how we not only doubled the front-end sales and more than 10x company profits in a single test.
How we accomplished the equivalent of 4,374 split tests in the time it takes most companies to do one. Think about that for a minute. You'll learn more about the secret sauce that makes this work so well.
The real secret to scaling traffic from a media buyers perspective. and why most campaigns fall apart when you start to scale. Hint: It has nothing to do with Facebook, Google or any ad network. "It's a Game Changer 100%. I can now blow this up." Matt Harmon
Why most traditional conversion rate optimization simply doesn't work anymore and what to do about it and much, much more...
Case Study #1: Jesse Elder Improves Front End Conversions By 154% In One Week…
When Jesse's firm approached Visiopt™ they already had a successful cold traffic funnel. While the landing page was profitable, we immediately saw a lot of holes that needed to be tested.

We identified 8 on page variables to test. Using our design of experiment methodologies, we had 20 different variables total and 4,317 different combination possibilities.

Visiopt™ enabled us to perform this test in only 1 week. Something that would be impossible to do with any other system.

Within one week the winning page recipe was determined and resulted in a 154% increase of front-end conversions. While these numbers are great it does not begin to represent the huge jump in the back-end business which has been increased exponentially.

In addition, our algorithm identified the most influential variables and the percent influence which is invaluable data to provide further improvement in conversion.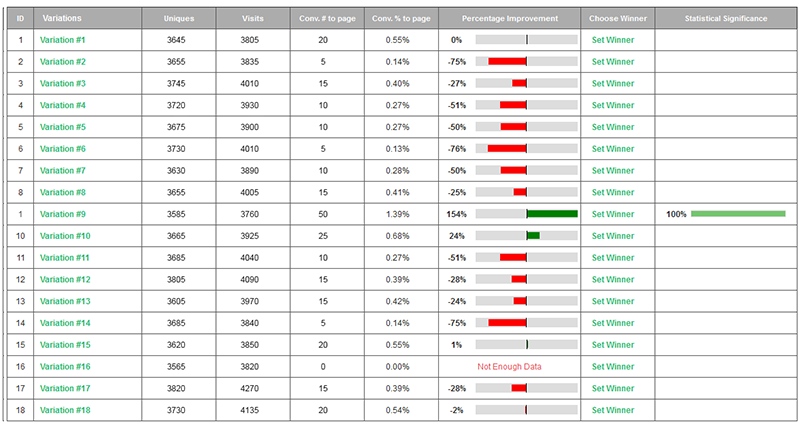 Summary

One week, 4,317 different creative combinations resulting in a 154% increase in front end conversions. This business was more than doubled based upon the results of a single test.

Imagine what 154% jump in conversions can do for your company.
Apply Now
"If You're Not Using Visiopt™ I'd Suggest You Go Back and Question You're Own Motives. Are You Really Trying to Help People?"
"Your genius blends to create this thing called Visiopt™. Next thing you know, I'm benefitting, my customers are benefitting, everyone's winning."

Jesse Elder – Primelight Productions
Case Study Highlights: What you'll learn in the short video:
150% boost meant to Jesse's business and how it changes everything (and why you have a moral obligation to boost your conversions as well).
Why having a great message is not enough. If you don't do this one thing, you're leaving money on the table. Worse yet, you're letting your prospects and customers down.
Money is a byproduct of this one thing. Test this properly and your prospects will love you and want to consume everything you have to offer. It's like grease for your sales funnel. Imagine a resistance free sales process.
Learn how to test the language of "symptom ease" in a way that grabs the prospect and has them happily whipping out their credit cards. The key here is doing this in a way that your prospects love to hear.
Case Study #2: Perfect Origins Gets A Whopping 256% Increase in Conversions in a Single Test…

The Challenge:

This case study presented a lot of challenges. First their lander was a simple VSL page with almost no design and very little copy. Second, most of their traffic was mobile. Our challenge... how do we get a large increase in conversions with so few variables available to test. For this first test we were not testing any of the VSL copy.

Given the limited number of variables available we identified 3 key variables and tested 8 different variations at once using Visiopt's™ Smart Relational Algorithm. Using our design of experiment methodologies one of the variables was the timed call to action button and flow. Testing something counterintuitive to most, the combination of all variables working in synch produced synergistic results.

When the winning page recipe was determined it resulted in a 256% increase in conversions. Even better we have identified a new conversion and cart flow that when optimized will result in large addition increases in conversions

Summary

One test. Limited variables available. Yet a combination of Visiopt's™ proprietary technology and our time-tested design of experiment methods resulted in a normally unheard-of large increase in conversions.

What would an 256% increase in conversions mean for your business?
Apply Now
"I Write Copy That Produces Multimillion Dollar Winning Offers and I Won't Spend A Penny Of Traffic Without Having Scott Go Over It."
George Karanastasis - Fisico, Inc.
Case Study #3: Improving Design Feel & Flow Increases Conversions By 90%...
The Challenge:

Too often, design is overlooked. What most companies don't understand is that everything on a page works to either increase conversions or decrease conversions. Put simple, design matters.

In this test we took into consideration layout, flow, font choice, color theory and image choice. Using our modern AB Testing system within Visiopt™ we were able to produce 2 completely different designs from the control and while both of our new designs significantly beat the control our winning variation produced a 90% improvement.

Because of Visiopt™, the client did not have to hire designers, produce multiple pages and take weeks of their time guessing. Our proprietary technology enabled us to create new design versions without touching a piece of the client's code.

Summary

While large tests with lots of variables increase conversion, design should never be overlooked. The goal of a great design is to support the copy. Testing should be done for each variable to ensure design elements elicit the proper emotion the prospect has to feel in order to buy. In this case a design test yielded a 90% jump in conversions.

Could a new design yield you similar results? Discover higher converting designs without touching a piece of your code.
Apply Now
"You Can't Compare Visiopt™ To Any Other Testing or Normal Conversion Agencies. Visiopt's™ Algorithms Get Results with A Lot Less Traffic Than I've Seen"...
"This was all hands off and you guys delivered"

Nick Dimitru - Think Basis
Case Study Highlights: What you'll learn in the short video:
Discover why it's not all about statistics, it's about touching people at a deep emotional level so they feel connected with you and want to buy.
Why most so-called experts are wrong. The money is not in the list. In fact, learn where the real money is. Without this one thing you're doomed to failure.
Discover the one key ingredient to making the Google and Facebook Algorithms (AI) work for your business. (Hint: it has nothing to do with some secret setting or bidding method). Get this right and traffic will never be a problem.
Your competitors are not paying attention to this one thing. Learn why paying attention to this one thing now will have you beating all your competitors in up or down economies.
Case Study #4: 75% Boost In Conversions From A Simple Presell Page
While most firms will write a few variations of a Presell Page and hope for the best, we obtained a 75% jump in conversions by running a Visiopt Smart Relational Test (™) on the existing Presell.

We identified and tested 8 variables on a small Presell page. Out of these 8 variables we created 16 different versions and ran the equivalent of 4,374 different combinations. All in 10 days time.

The result: A Boost in conversions of 75%. This is actual sales not click through rate :)

Not bad for 10 days work, right?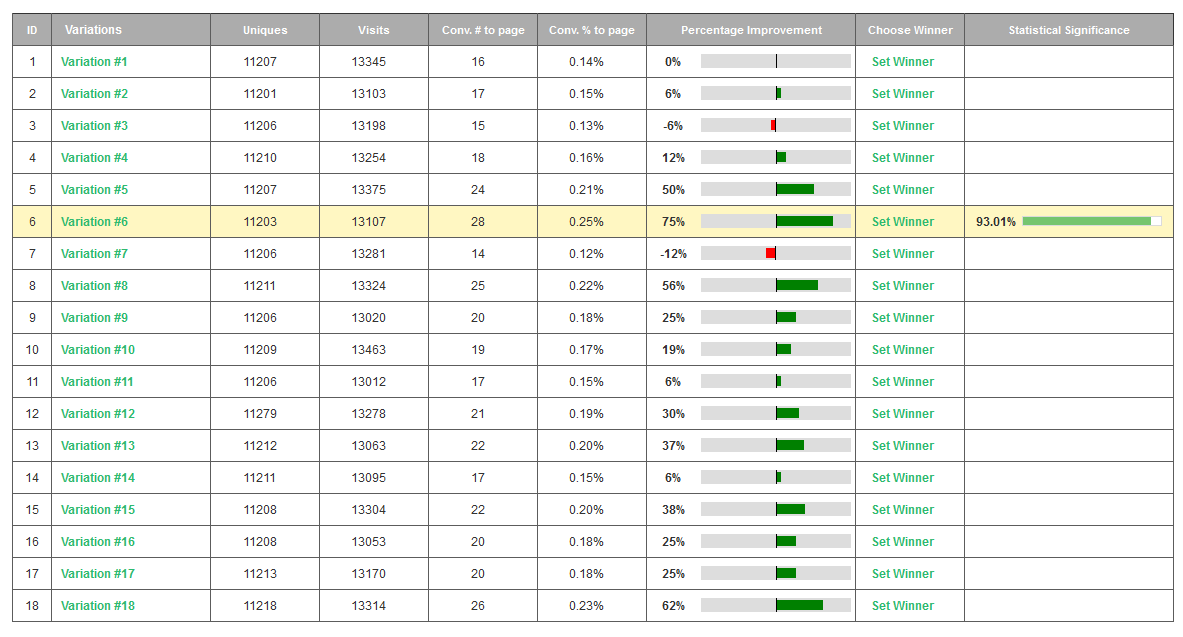 "Can you do 5,000 tests in a single week? If not you need Visiopt."
"I recommend Visiopt whole hardily. Do you have the time to run more than 5,000 tests and can you do it in a single week? If not you need Visiopt"...

Gauher Chaudry - Perfect Origins
Case Study Highlights: What you'll learn in the short video:
Top Traffic Expert for 22 years reveals the one thing that makes the difference between a winning and losing campaign…
Discover the ONLY REAL way to HACK The Traffic Networks…
What Expert Marketers do that beginners do not. [This one tip will transform your business]…
Why Focusing on what most businesses do will lose you money…
How to get results from 5,312 tests in a single week…
The Only TRUE LEVERAGE you have in todays competitive market…
And what we did to get a 94% increase in conversions without writing any new copy…
Case Study #5: Kaizen Continuous Improvement Results in 56% Jump In Conversions…
The triple digit improvements in conversion are sexy and they happen often. Yet that's not the only way to transform a business.

What do you do while waiting on assets that you know will skyrocket conversions? You run a series of smaller Visiopt Smart Relational Tests that over a short period of time results in a 56% increase in bottom line sales.

A 11% bump… Then 12%… Then another 17% jump in conversions… followed by another 11% jump and then yet another 6%…

You know that a 5% jump in conversions can change your world so what would a 56% increase look like to you?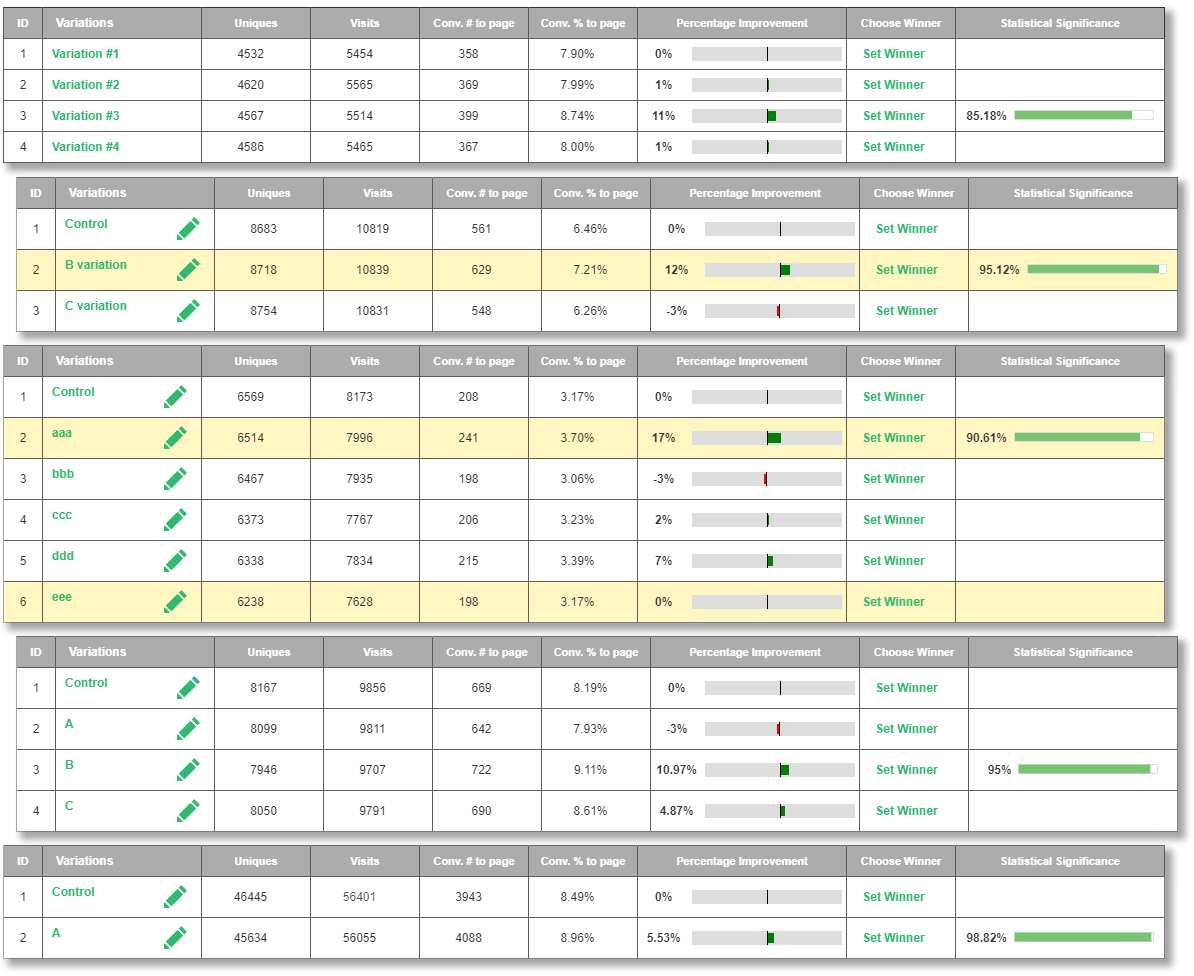 "Visiopt™ Is Ahead Of The Curve. It's At the Forefront Of The New Split Testing Generation"...
"Visiopt is ahead of the curve when it comes to split testing. Split testing doesn't tell the whole story. This is the new way to do split testing"...

Dr. Charles Livingston - Lifeboost Coffee
Case Study Highlights: What you'll learn in the short video:
Discover how we accomplished a 91% increase in conversions in only one week.
How we accomplished the equivalent of 5,250 split tests in the time it takes most companies to do one. Think your company could benefit from this?
The ONLY Thing you should be focusing on if you want to truly succeed… [hint: it has nothing to do with more traffic]
How Giving This One Thing will multiply your profits, even if you make lots of mistakes…
Why Split Testing doesn't work…. Do this instead…
How To Use The Power Of Nature To SuperCharge Your Conversions and much more…
Case Study #6: 54% Increase & We're Just Getting Started

Three small tests resulted in a total of 54% increase in conversions and all we've touched so far is the low hanging fruit.

As the client supplies additional proof, image and copy assets that have been recommended we will surely see 2x or 3x additional jumps in conversions.

Conversion optimization using The Visiopt platform is by far the best leverage any business has.

Case Study #7: Cold Traffic Game Changer - 42% Jump In Conversions From The Crowded Keto Market...
A 42% Jump in conversions is a "Game Changer" for any company.

"There's only 2 things that matter in business… Traffic and Conversion. Everything else is like burning money."

It's the difference between losing money and dominating the cold traffic game.

In this test we used a custom designed Smart Relational Test to boost the clients conversions by 42% in a single test.

This was all done without any assets and in a hyper competitive market.

What would a "Game Changer" Like this do for your business?
Case Study #8: A 94% Increase In Sales - Double Your Sales Without Rewriting Anything…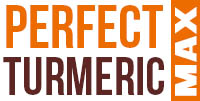 What would you do to double your business? How long would it take?

What if you could do it without creating any additional assets and without adding a drop of traffic?

That's exactly what happened here.

By utilizing Visiopt's Smart Relational Algorithm we took an existing sales page and almost doubled its conversions in a single test.

The market is hyper competitive and this is all from cold traffic.

Now remember this is 94% on the front end only. The results get multiplied exponentially on the back end.

Ask yourself… What would a 94% increase mean for your business? For your family?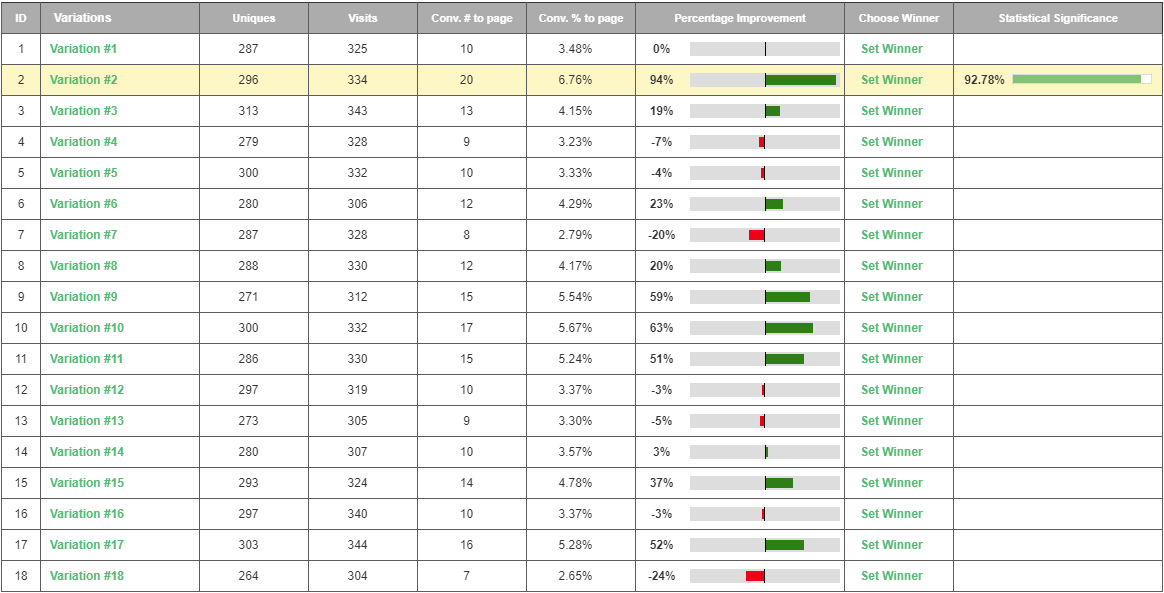 Case Study #9: Tweak To Existing Shopping Cart Yields Millions Of Additional Revenue…
While Visiopt users routinely get increases in conversions of 1X, 2X and evern 3 X…

Let's remember that a 10% bump in front end conversions is the difference between losing money and scaling and huge profits. Front end conversions multiple on the back end.

In this case, a few easy tests using the Visiopt Algorithm yielded an instant 10% bump which will yield this client more than 7 figures in additional revenue over the next year alone.

Not bad for a quick test, right?

That's why Visiopt is by far the biggest leverage you can use in your business.

Dell Computers Improves Conversions By 300% In One Small Test…

This is an oldie but goodie.

So, why are we sharing it?

Because the algorithms we use are based on long-time proven science and it's important for you to see that.

Yes, we've designed technology to make it work better.

Yes, we tweaked and updated the algorithm to make the results more powerful.

And Yes, we've developed a proprietary design of experiment system that makes all this work.

Dell Inc. tapped the proprietary algorithms we use in June of 2004 for an e-mail pitch. There were 11 different ad elements, including product models, warranty offers, discounts and prices. From the 10,368 possible combinations, the algorithm selected 18 that could best tease out the effect of the different variables. Every customer in 18 test groups, each with 2,000 people, got one of the randomly selected pitches.

Within a week one ad incorporating the most compelling features--including a discount of 10% and a hurry-offer-ends-soon call to action--was then created and sent to 150,000 consumers. The data showed the fraction of recipients willing to open up the e-mail was 16%, three times the rate for a similar e-mail barrage Dell sent to a control group.
Summary

10,368 ad possibilities were tested with a sampling size of only 2,000 people. The result a 300% increase. Ask yourself what would a increase in conversions like this do for your company?

Do you think that testing 10,368 ad combinations at one time… Getting all that data quickly would benefit your company?

If you answer yes than apply now.
Apply Now